Notice
Seminar for Clinical Trails
---
Nexcera invited Professor Jong-Ryul Kim, professor of Clinical Pharmacology department at Inje University Busan Paik Hospital (Busan Paik Hospital Clinical Trial Center),
and help a seminar for "Concept & Process to different stage of Clinical Trials".
Thanks to Professor Kim for providing NexThera with useful information that will help for NT-101 (Eye-drop wet-AMD therapy) to enter phase 1 clinical trial in USA within 2023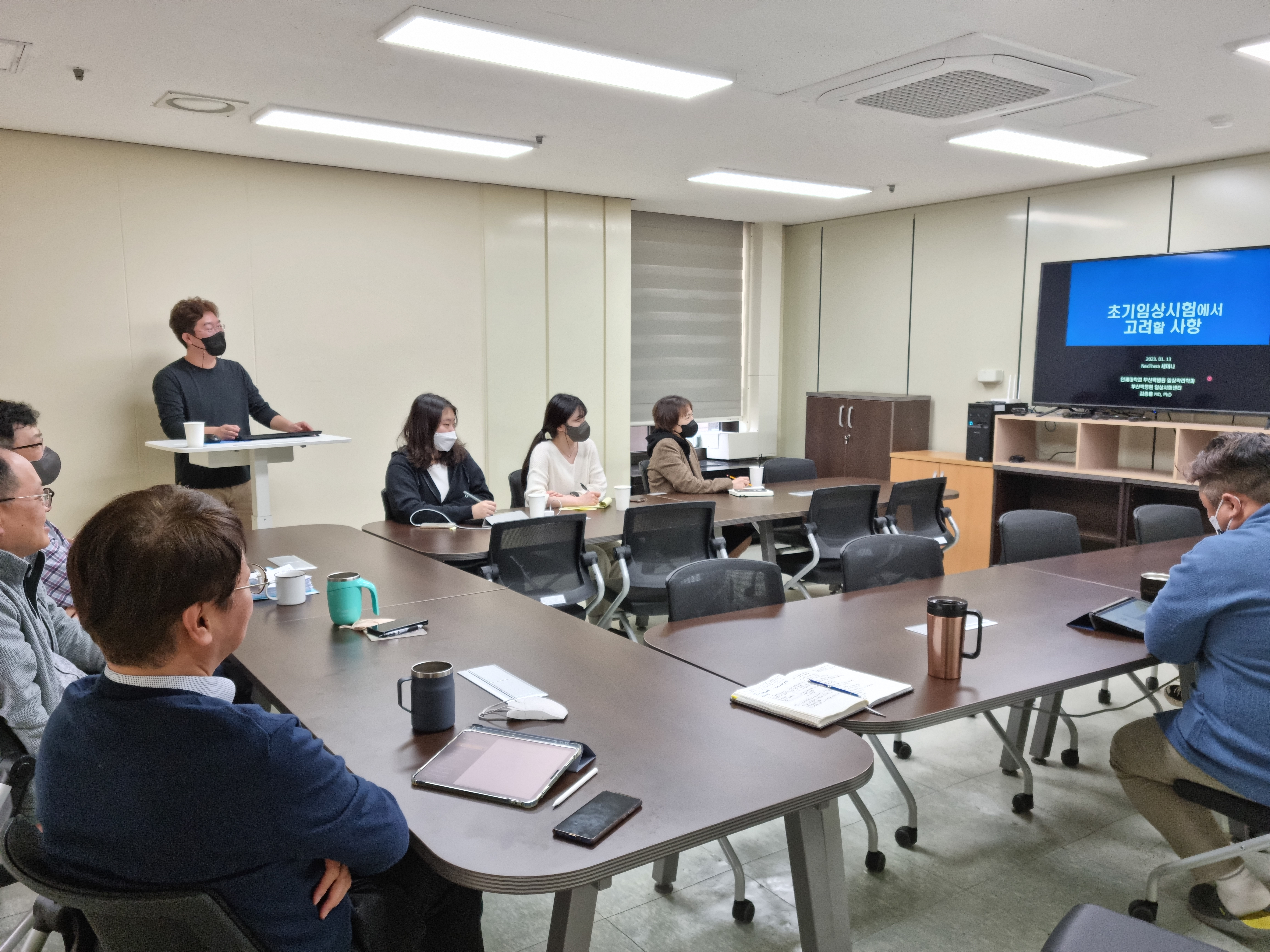 !
attached file
There is no attached file.
There are no previous posts.